Cleanrooms are designed & constructed specifically to have environmentally controlled & enclosed areas, wherein, the concentration of airborne dust (particulate contaminants) & gases (molecular contaminants) are to be maintained within the desired limits as per the process requirements.
Generally, industrial cleanrooms are used in the manufacturing of electronic hardware such as integrated circuits (ICs), hard drives etc., & In biotechnology and medicine, cleanrooms are designed, where there is a necessity to have areas free of bacteria, viruses, or other pathogenic substances.
Extreme Cleanliness is the necessity while manufacturing Semiconductors, hard disks etc., since even a few particles at Micro levels and chemical contaminants at Nano levels may cause a major failure and subsequent losses to the manufacturer by affecting their production yield and product let-downs. Cleanliness of the design of cleanrooms are quantified by standards such as ISO 14644, US Federal Standard 209E and others. To achieve them according to the design requirements as per the regulations & standards, the particulate and chemical filters must be properly selected, installed & maintained throughout the usage of controlled ambient of those cleanrooms. The impact to environment and its resultant damages in case of some emergencies, due to the products used in the design of cleanrooms are governed by standards such as FM, UL & others.
We intend to explain some of those chemicals and would like to propose our solutions for removing them in the exhaust or prior to re-circulation in the air handlers catering SPA & SALON areas in this submittal.
JAF have more than 6 decades of experience and through its extensive involvement in the industry, can offer best recommendations for both particulate and molecular control in the field of microelectronics and semiconductor contamination control. JAF products undergo extensive quality compliance while manufacturing for this industry to meet the various international standards, such as, FM, UL, ISO 9000, ISO 13485 and others.
AIR QUALITY IDENTIFICATION STEP 1: IDENTIFY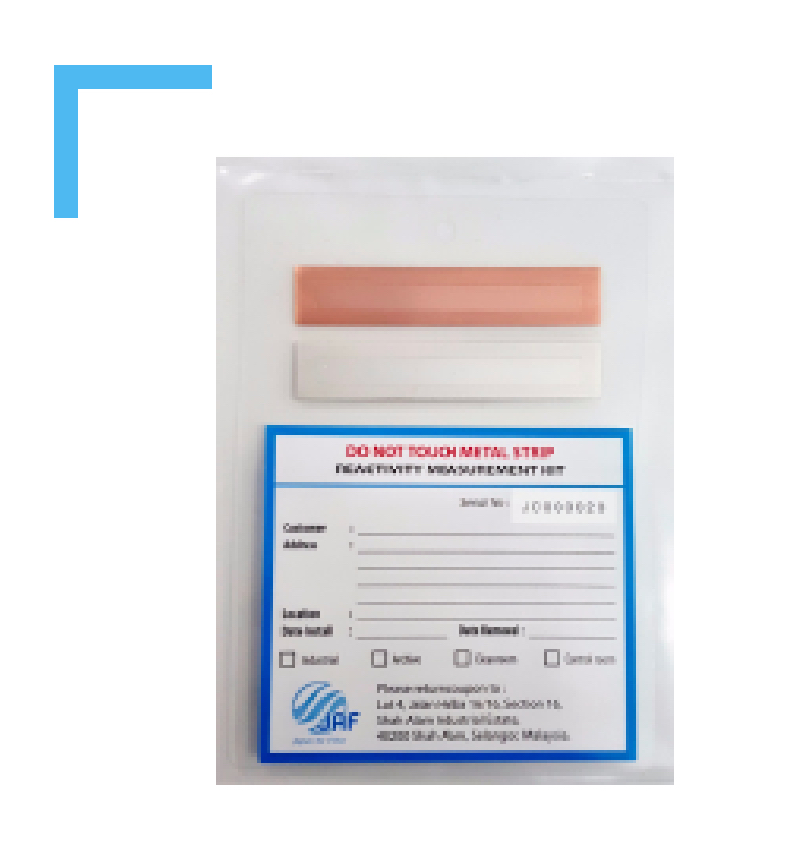 Reactivity Measurement Kit
STEP 2: ELIMINATE
Molecular Filtration
Cassette Modules : 18CS & 12CS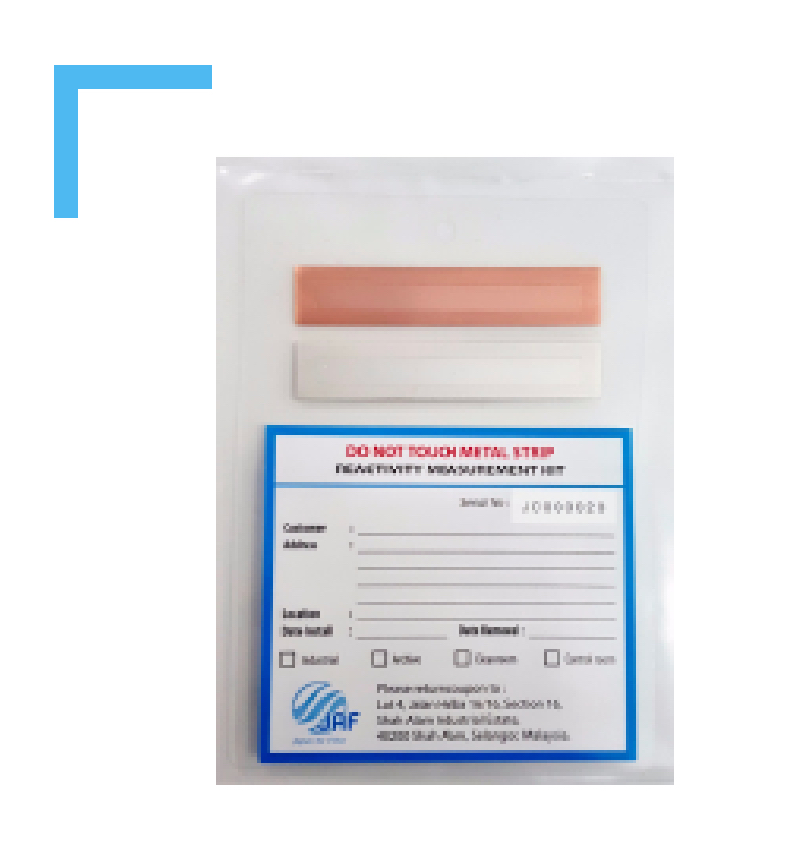 Reactivity Measurement Kit
Environmental Condition Monitor (ECM)