---
---
UL works to help customers, purchasers and policymakers navigate market risk and complexity. UL builds trust in the safety, security and sustainability of products, organizations, and supply chains –enabling smarter choices and better lives.
With more than 11,000 employees dedicated to delivering testing, inspection, auditing, certification, marketing claim verification, training, advisory services, and software solutions in more than 143 countries.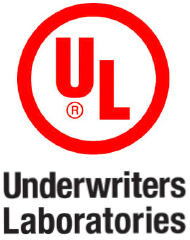 ---
UL 507 –STANDARDS FOR ELECTRIC FANS
UL 507 applies to two categories of nonindustrial fans and blowers.
Those used for air circulation, such as desk and ceiling fans
Fans used for ventilation, such as attic, wall, window, and household hood fans.
Fans in this category must be installed in accordance with NEC. Testing is similar to UL 705 with additional starting current test, humidity conditioning test, and test for use with optional speed controls. Japan Air Filter Malaysia LunaFanfan filter unit are available with UL 507.
UL 705 is intended to assure the buyer of the safety of electrical components and connections within power ventilators (roof and wall-mounted). This standard is limited to fans for commercial or industrial use for connection to permanently installed wiring systems that meet NFPA 70 and the National Electrical Code (NEC). This listing does not include fans used where heat, grease, corrosive or flammable atmospheres, where dust, material, or refuse are present. Tests under this standard relate to the extremes of current, temperature, fuses, motor windings, bearing temperatures, and water that the fan could be subjected to. Most fans and non-tempered makeup air units are offered with UL 705.
UL900 -STANDARD FOR AIR FILTER UNITS
Standard UL 900 is to evaluating a filter's combustibility and smoke generating potential when the filter is exposed to direct flame. The designations UL Class 2 and UL Class 1 designations are now outdated. UL 900 covers both washable and throwaway filters used for the removal of dust and other airborne particles from mechanically circulated air in equipment and systems.
The vast majority of air filters have historically tested as UL Class 2. The criterion for this filter classification is that when tested, the clean air filter burns moderately when attacked by flame, or emits moderate amounts of smoke, or both. A UL Class 1 filter, when clean, did not contribute fuel when attacked by flame and emitted only negligible amounts of smoke.
---
ANSI / FM 4920 :2014 – American National Standard for Testing Filters Used in Cleanroom facilities
This Standard is intended to verify that he product as described will meet minimum specific and stated conditions of performance, safety and quality useful in determining the potential suitability for end-sue conditions of these products. It describes minimum performance requirements for materials that are used as filters in cleanroom facilities by evaluating the ability of the materials and, in turn, the systems components to limit fire spread and smoke damage resulting from a cleanroom environment.
his standard applies to filters assemblies for use in cleanroom facilities. The purpose of this standard is to test the filter assembly for the potential of flame spread and the amount of smoke being released during the Fire Exposure Test. The filter assembly typically consists of frames, filter media, gaskets, sealing gel material and potting compounds.
The standard does not assess the filter assembly's ability to filter contaminates during normal operation or in a fire situation.
---
ISO 9001
QUALITY MANAGEMENT SYSTEM
ISO 9001 Quality Management System (QMS) is internationally recognised as the world's leading quality management. It is the most popular standard in the ISO 9000 series and the only standard in the series to which organizations can certify. ISO 9001 was first published in 1987 by the International Organization for Standardization (ISO). The current ISO 9001:2015 version was released in September 2015.
ISO 9001 standard has guide us in meeting quality requirements relating to the products and services. As well as achieving excellence in Continuous Improvement of product, optimization of process and people's development. In lieu of upgrading ISO 9001 standard to 2015 version, we make further improvement in quality based on risk-based management system. Involvement and commitment from top management have played an instrumental role in making this standard a success.
ISO 13485 Medical Device
QUALITY MANAGEMENT SYSTEM
ISO 13485, Medical devices – Quality management systems –Requirements for regulatory purposes, is an internationally agreed standard that sets out the requirements for a quality management system specific to the medical devices industry. It has recently been revised, with the new version published in March 2016. Regulatory requirements are increasingly stringent throughout every step of a product's life cycle, including service and delivery.
Achieving and maintaining this medical device standard requires more stringent QUALITY CONTROL in terms of product and process. This proves our effort in quality standard and capability to produce medical device and to continuously produce quality product. With this standard, we gain high customer satisfaction and confidence towards our medical device products.
---
Certification: ISO 14001: 2015
Environmental Air Quality Monitoring
Monitoring date: June 2018
Results: Premise complied to T.S.P, SO2, NO2 level.
Chimney Emission Monitoring
Monitoring date: June 2018
Results: Premise complied to temperature, flow rate, total particular, chemical content level.
Water Quality Monitoring
Monitoring date: June 2018
Results: Premise complied to chemical content level.
Boundary Noise Monitoring
Monitoring date: June 2018
Results: Premise complied to chemical content level.
Schedule Waste Management
Certified Environmental Professional in Scheduled Waste Management (CePSWaM)
Name of Competent Person: Ko Choon Wei
Waste Generated: SW409
Contractor appointed for Disposal: EcoDrum